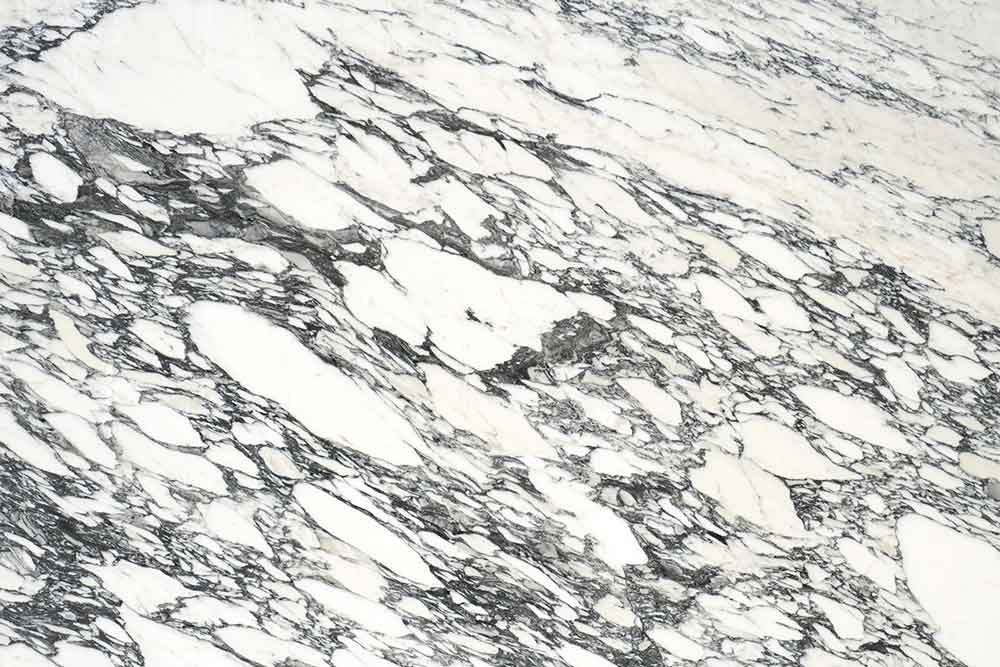 COLOUR
: ARABESCATO CORCHIA is a fine grained, holocrystalline metamorphic stone material, with a white background characterized by grey-blu veins which allow us to describe it as a background breach with irregular grey veins.
PETROGRAPHIC NAME ACCORDING TO EN 12407 Marble.
MACROSCOPIC DESCRIPTION: The white constituents tend to be more or less thin and elongated according to a plane defined "verso", "towards". It's almost a texture that delimits and encloses the white marble elements. The veins tend to anastomize and have dimensions varying between millimetres and centimetres.