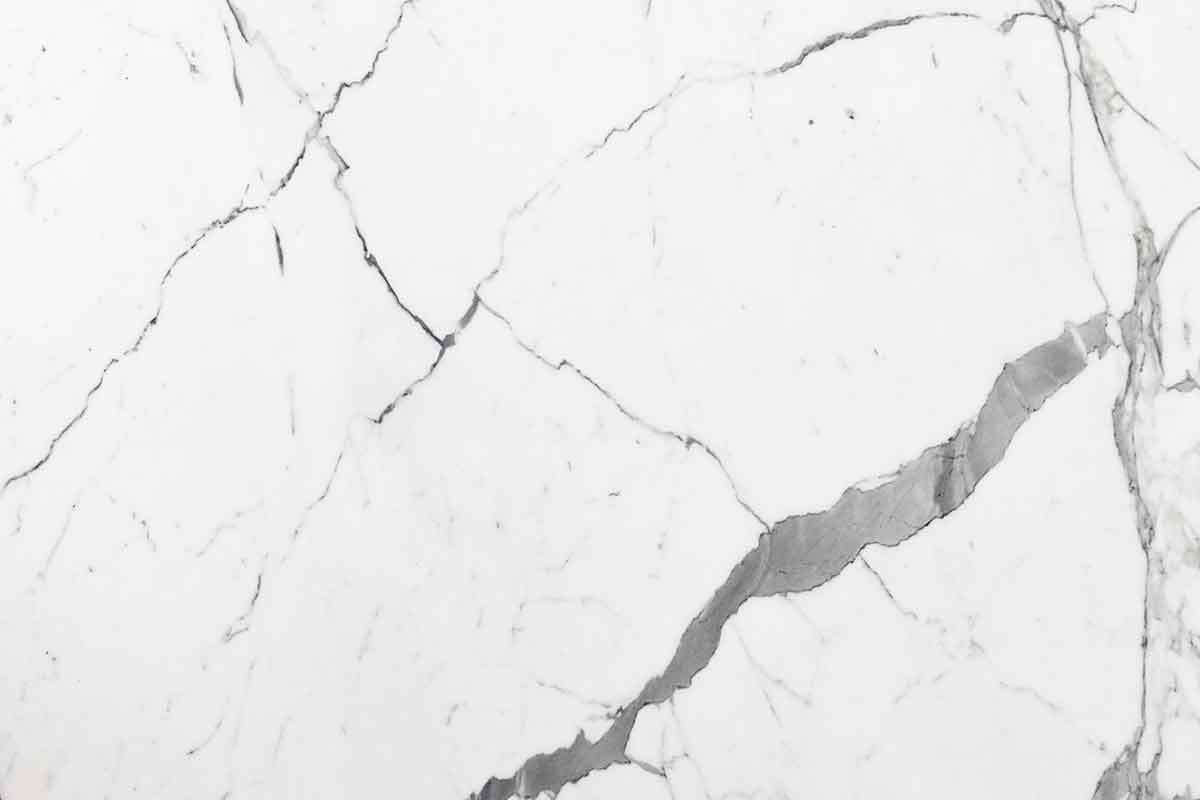 COLOUR
: Clear white with numerous large light/dark grey veins.
PETROGRAPHIC NAME ACCORDING TO EN 12407 Marble.
MACROSCOPIC DESCRIPTION: Medium fine grain, white with light/dark dark grey veins, irregular pattern with some opaque veins. The main characteristic of white Statuario Venato marble is its very fine grain with sugary texture that makes it suitable for use in design projects as well as sculpture, thanks to its homogeneity and compactness.