WHITE MARBLE
Carrara White
The quarries are located in the territory of Carrara, the leading city in the world for white marble. History tells that from the 1st century B.C. the first excavators were the Romans and their traces are still visible today in some of the marble basins. Today, excavation techniques have evolved with the use of sophisticated machines, but the sacrifice and consistency of the quarrymen have made this stone a symbol, found in art, architecture and design. The white marble of the Apuan Alps is the stone whose natural light shines from within.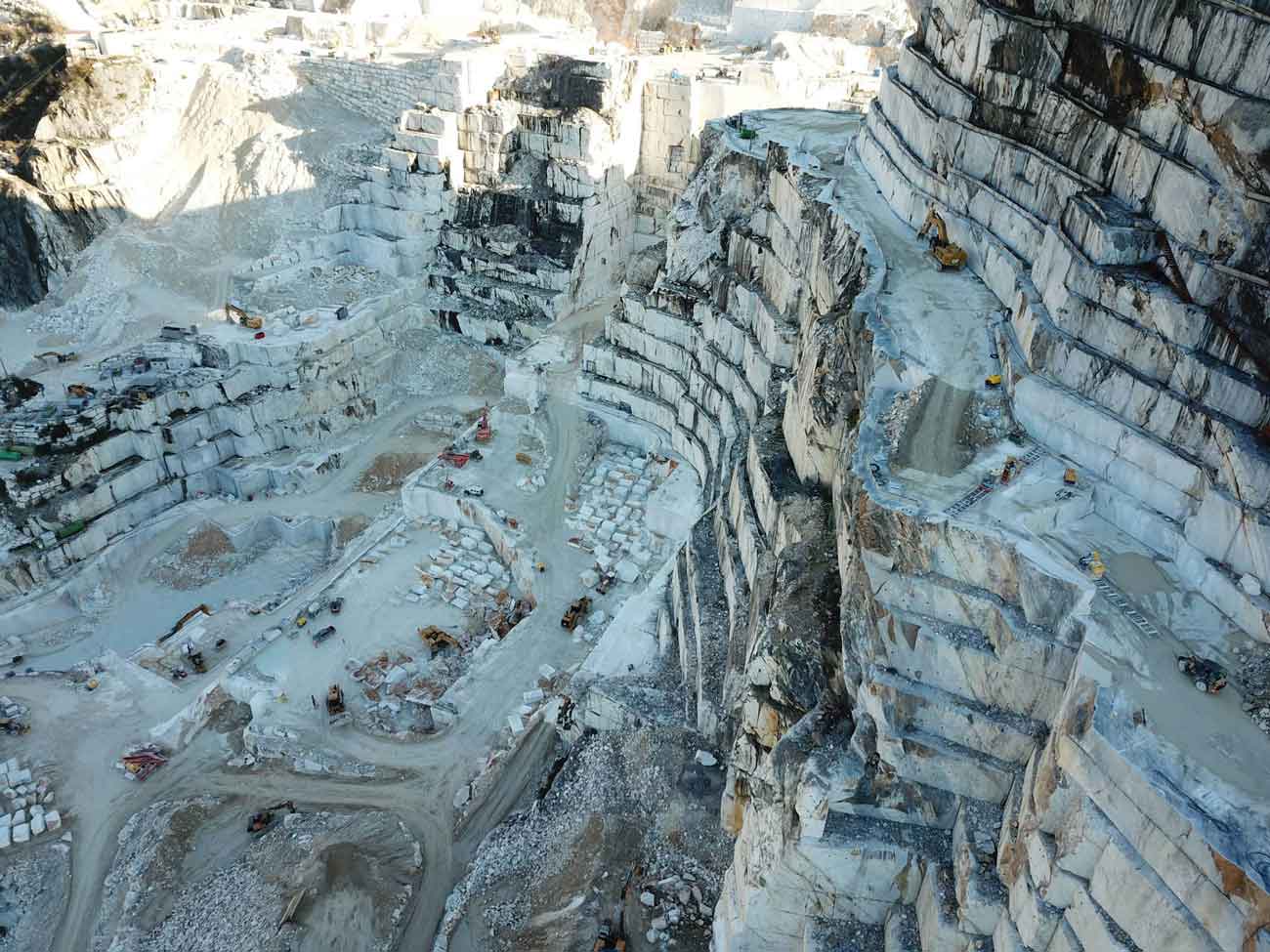 our quarries
CAVA N.228, MONTE BETTOGLI: The quarry faces one side of mount Bettogli and currently produces mainly Statuario and Calacatta.
CAVA N.102, ZONA SOCIALE MONTE BETTOGLI CALOCARA: The quarry is between quarry numbers 67 and 228 and is the most extensive of the group. Here extraction of mainly of Statuario, Calacatta, Venatino and Bianco Venato.
CAVA ARABESCATO CORCHIA LEVIGLIANI A SERAVEZZA: This quarry is one of the most emotional given its position inside a tunnel.