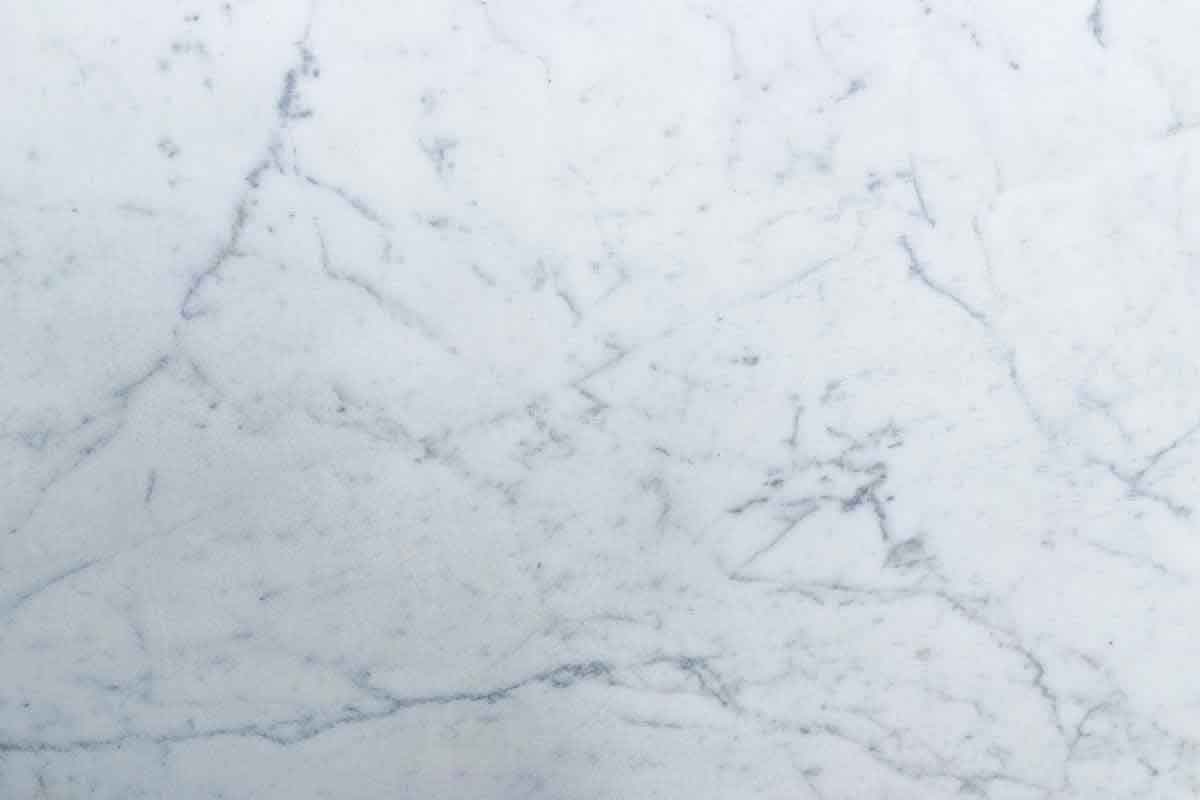 COLOUR: Off-white (tending to grayish) with numerous thin dark grey veins.
NAME OF THE STONE GIVEN BY EN 12407 Marble.
MACROSCOPIC DESCRIPTION: This typology of marble is white with light/grey veins, with an irregular pattern and with some opaque grey veins. The mainly characteristic of the white Statuario Venato is its resistance, which make this material appropriate for design projects, but also for sculptures, for its compactness and homogeneity.